Time Trials for VTTA Members on Zwift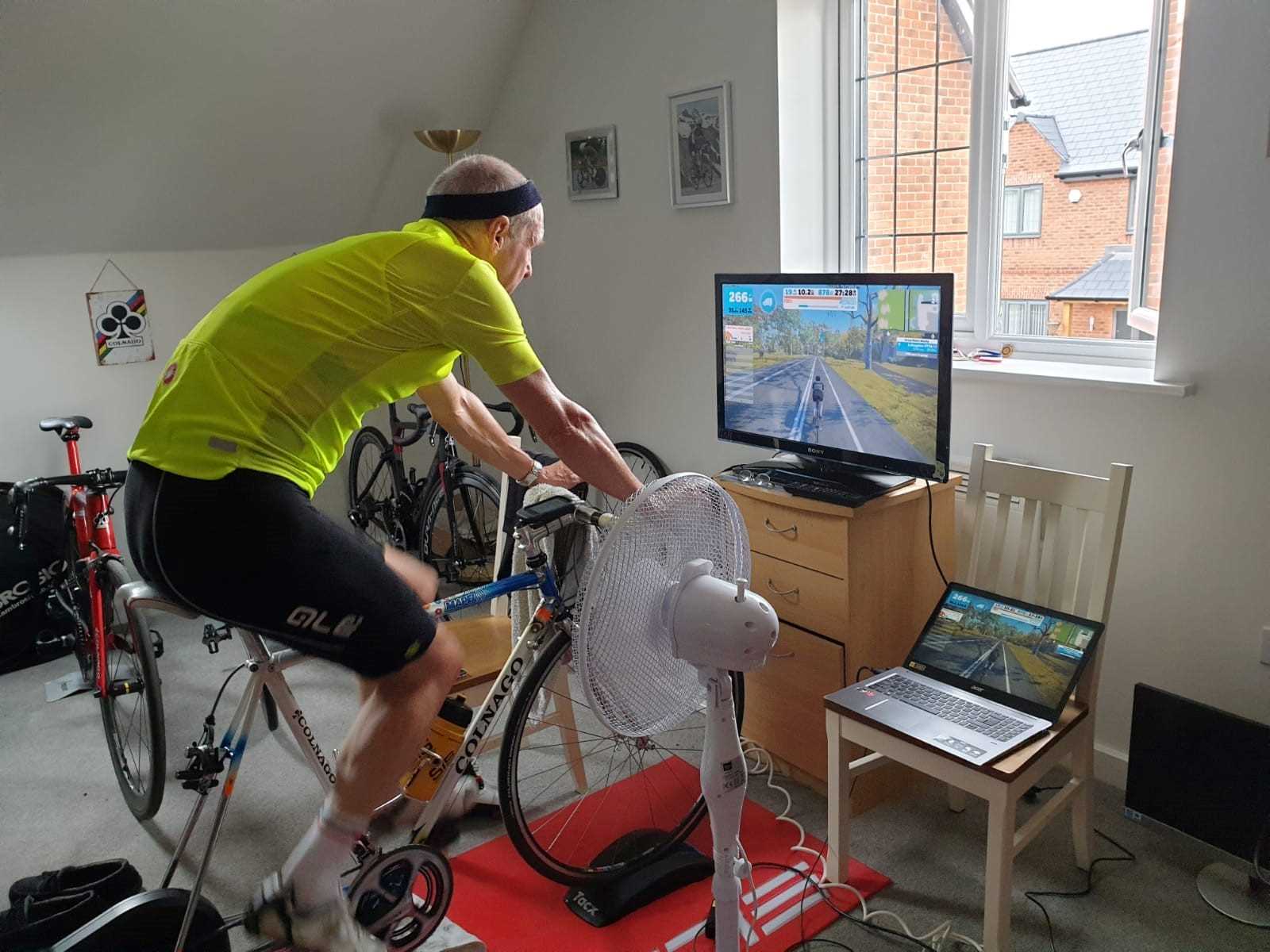 We're pleased to announce that we're going to be racing every weekend from this Saturday – thanks to Zwift and Newbury Velo cycling club.
Newbury Velo organise a number of events on the platform, one of which is a Saturday morning time trial on the desert flats of the island of Watopia.
The event will run each Saturday at 10am, and you will get results on standard (as well as scratch, of course). They'll also be a league table of the best 11 mile pluses achieved over the course of the year in this event.
If you are not already on Zwift you can join here https://zwift.com/uk. Monthly membership is £12.99.
Make sure you also register on http://www.zwiftpower.com which is free. On Zwiftpower you will get full results including your standard time. We are also piloting the idea of a 'Veterans Handicap Time' which allows you to compare an adjusted actual time across riders.
We'll also be offering a downloadable standard certificate to all members who beat their 11 mile standard time over the year. The 11 mile standards are available to download from this page: https://www.newburyvelo.cc/…/newbury-velo-vtta-standards.php
You can register for each Saturday's event, as with other Zwift events by using the Zwift Companion app on your phone
If you are racing, please add VTTA as a suffix after your name on your Zwift profile to help us identify VTTA members
Obviously, these events cannot be taken as seriously as real racing, but we hope it provides some kind of alternative outlet for your competitive juices!